9 Teacher Favorites for Teaching African and Islamic Civilizations
Top Teacher Resources That Help Teach African and Islamic World History
Here are nine best-selling teacher favorites for teaching African and Islamic civilizations, including downloadable thematic units, classroom posters, and fun activities for teaching and learning about the history of African and Islamic civilizations.
You can click on any resource title or image to learn more about it or purchase.
African and Islamic Civilizations Teaching Resources
World History Thematic Hybrid Unit: African and Islamic Civilizations Download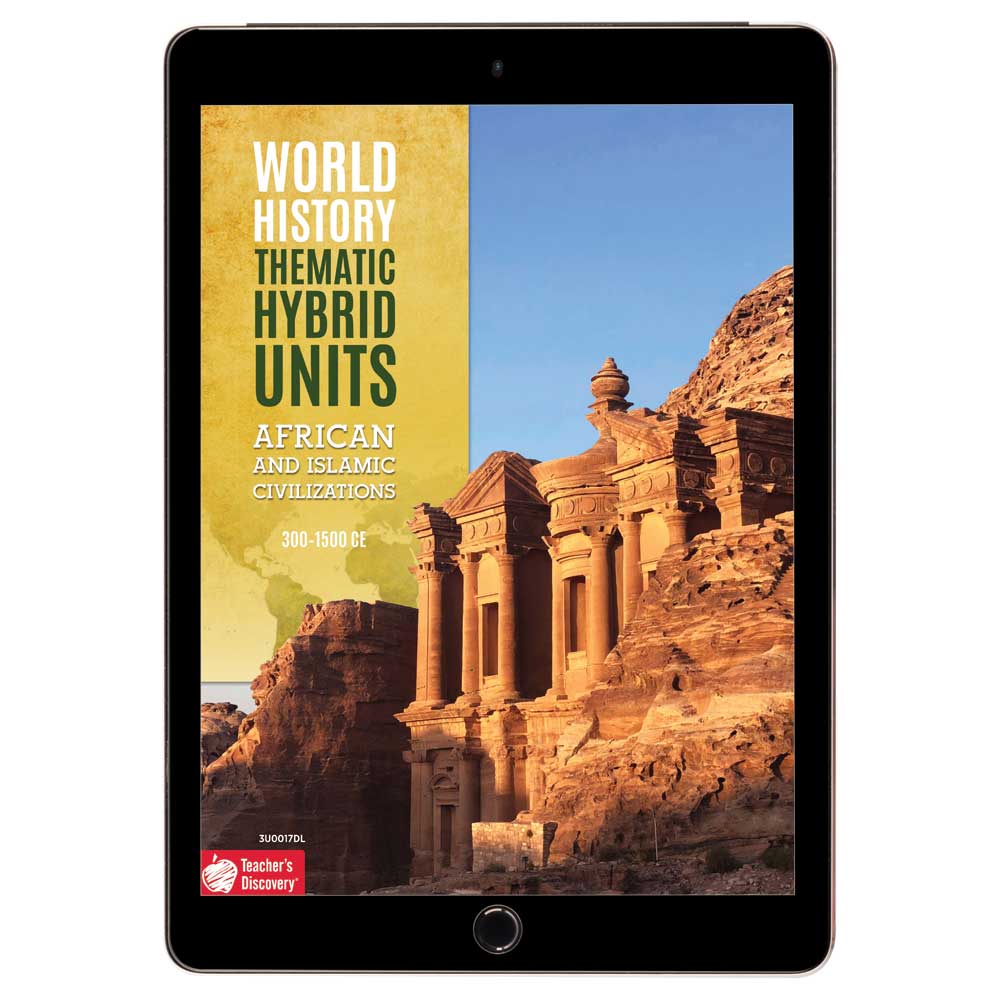 Seamlessly Teach African and Islamic Civilizations in ANY Setting with Thematic Hybrid Units!
This versatile digital resource is an entire thematic unit in one place! PDFs include complete teacher edition and editable student pages. Students simply type their answers in, save, and upload! Printable and projectable, this unit is perfect for seamless teaching in class, at home, or any combination!
Flexible design works in any learning environment, ready to upload to Google Classroom or any other learning platform!
Differentiated and supportive, with a solid mix of warmups, out-of-the-box activities, content and skills practice, graphic organizers, primary source analysis, and resources.
Features an interactive activity, Prove It! Persuasion Station: What Was the Islamic Golden Age's Most Prominent Achievement?
Ready to implement! No textbook, no problem. A historical context reading with bolded key vocab terms starts the unit.
Aligned to C3 and Common Core national standards.
Also available in the complete set: Complete World History 1 Thematic Hybrid Unit Curriculum Set of 9 Downloads
Show Me Challenges and Clues for World History Book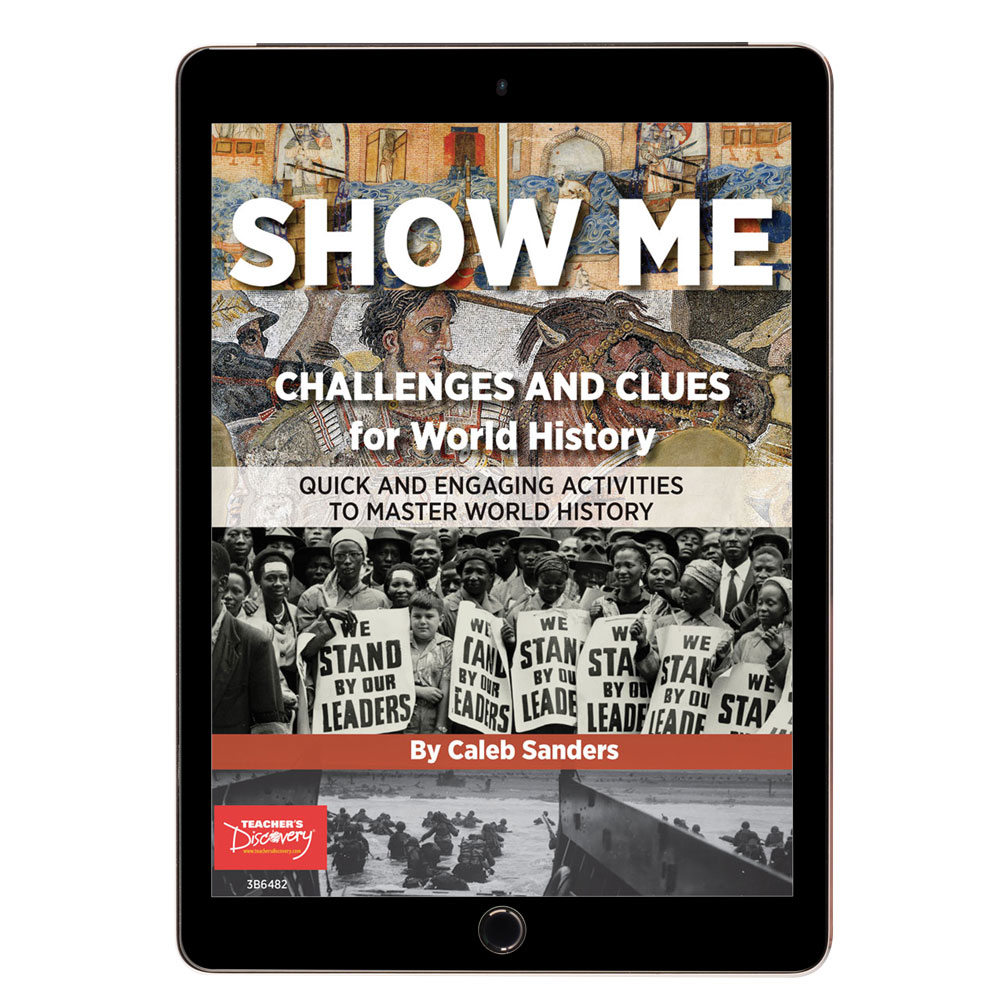 Activities to Up Your World History Game!
Pretend that Joan of Arc no longer wants to be part of her historical era. Create a resignation letter that she would write.
Have a blast with the past with hundreds of activities that span major eras of world history! Weave activities seamlessly into your lessons for partner and group work or as part of a game. Students of all learning styles work together to approach world history in a whole new way!
Speed, Time, and Creative Challenges
Post-Activity Discussion Questions
Reproducible Creative Challenges Template and Student-Created Examples
Alignment with Common Core, C3, and NCSS Standards
Prove It! World History Book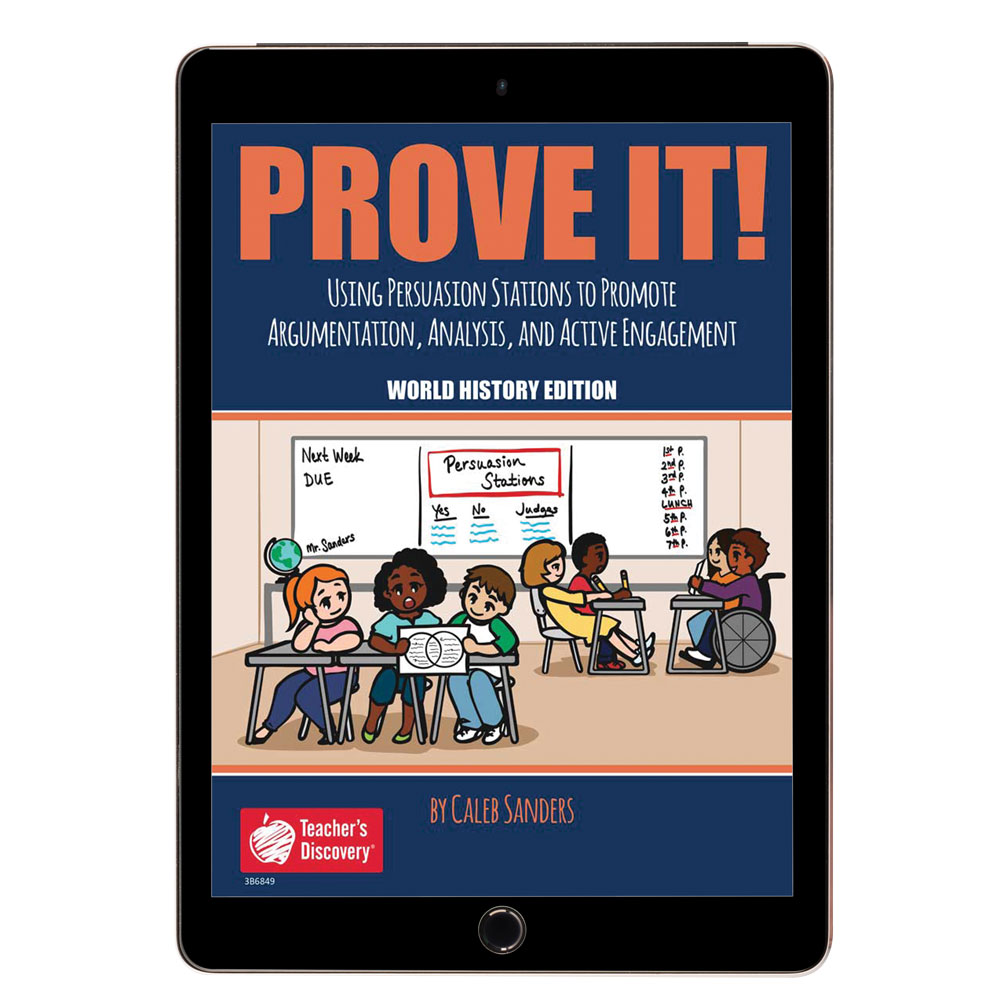 Students Grasp World History with the Big Questions
Which ancient structure would you make the eighth wonder of the world? What was ancient China's greatest contribution? Should the atomic bombs have been dropped on Japan? Students wrestle with the big questions of world history while participating in organized decision-making. Activate higher-level thinking while removing the stress of constantly working to keep students involved in discussions.
Mansa Musa: Leader of Mali Primary Source Reader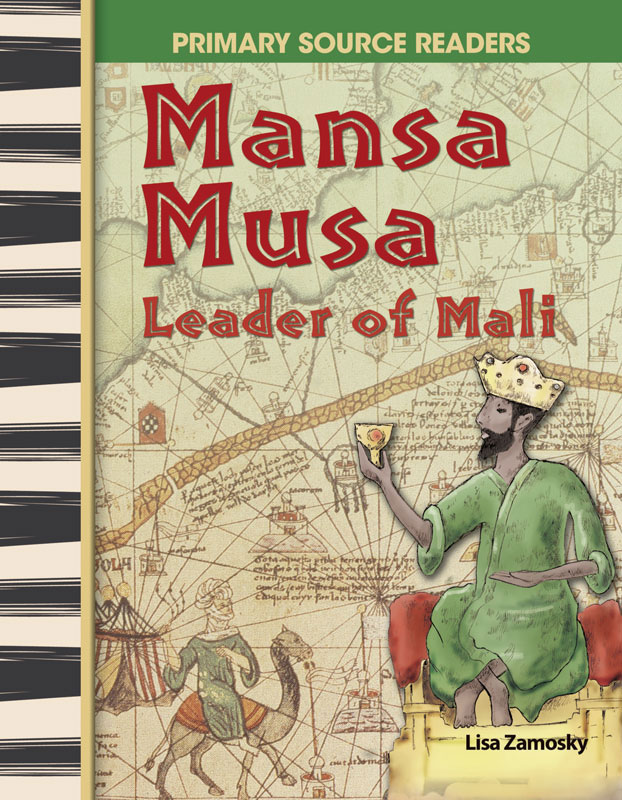 Mansa Musa Primary Source Reader ~ Your Bridge Between Social Studies Content and Literacy!
Journey through history and explore the influence and contributions of key historical facts and figures, while reinforcing nonfiction reading skills with primary source readers. The engaging nonfiction text, striking graphics, and rich content-area material make these books perfect for teaching and learning!
Primary Source Readers feature:
High-interest nonfiction text and full-color graphics
Highlighted content-area vocabulary
Sidebars
Photographs
Glossary
Index and more
The Medieval Islamic World Primary Source Reader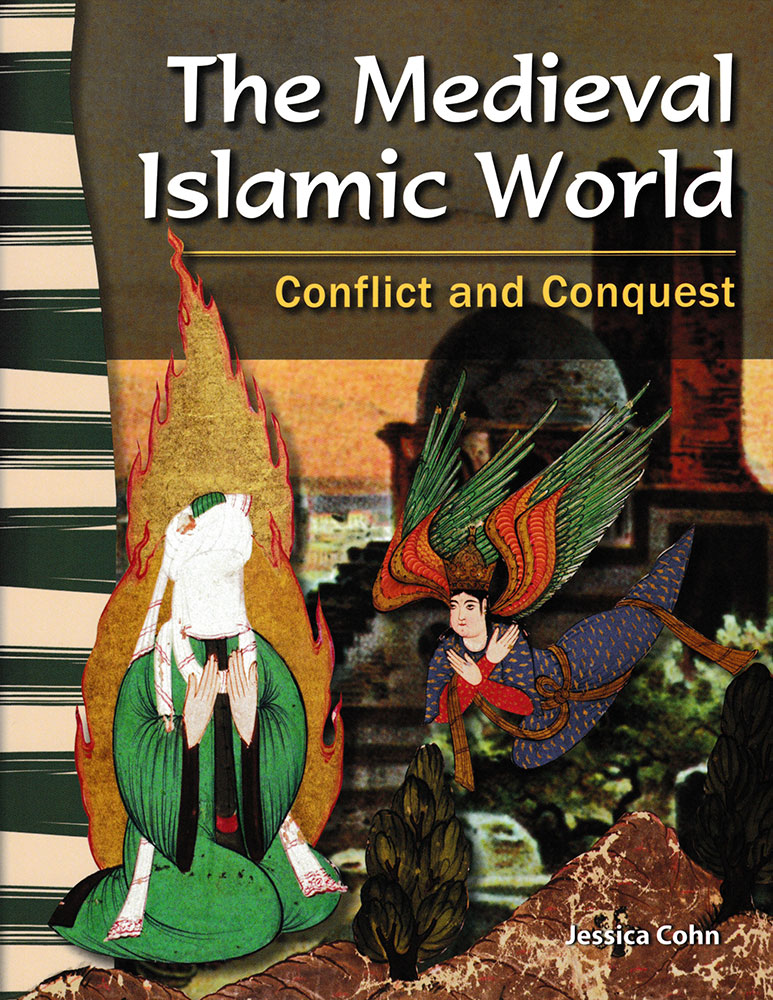 Study the Medieval Islamic World with a Primary Source Reader
Through eye-catching images, facts, and easy-to-read text, students learn about the Qur'an, the Gunpowder Empire, Islam today, and more prominent topics of the medieval Islamic world!
Includes primary source images and documents to develop analysis skills
Features a glossary with important terms and key phrases
African and Islamic Civilizations Posters
Religions Around the World Map
World Religions Distribution Map
Across the globe, people of faith practice their beliefs every day. But what are those beliefs? And where do they live and worship? The 10 most-practiced religions—including unaffiliated individuals and indigenous religions—are described in accessible language arranged by:
Religion
Followers
Founder
Percentage of the World Population
Foundational Text
Origin/Holy Sites
Foundational Beliefs
Fast Facts
A comprehensive world map features charts showing the distribution of belief by regions, which allows students to easily and graphically see where religions are practiced. Useful information, color coding, and different ways to access data make this a powerful resource for discussions of religion, geography, history, and the current geopolitical climate.
African and Islamic Civilizations Classroom Activities
Build It Yourself: The Silk Road Book
20 Projects to Explore the World's Most Famous Trade Route
What kinds of goods were transported on the Silk Road?
Twenty projects supported with easy-to-read text, timelines, maps, images, sidebars, vocab, and web resources show students what life was like along the Silk Road.
Make a

 

paiza

 

badge
Keep a travel journal
Create a Silk Road map
And more!
i Think: World History, Pre-Colonial Africa Activity Book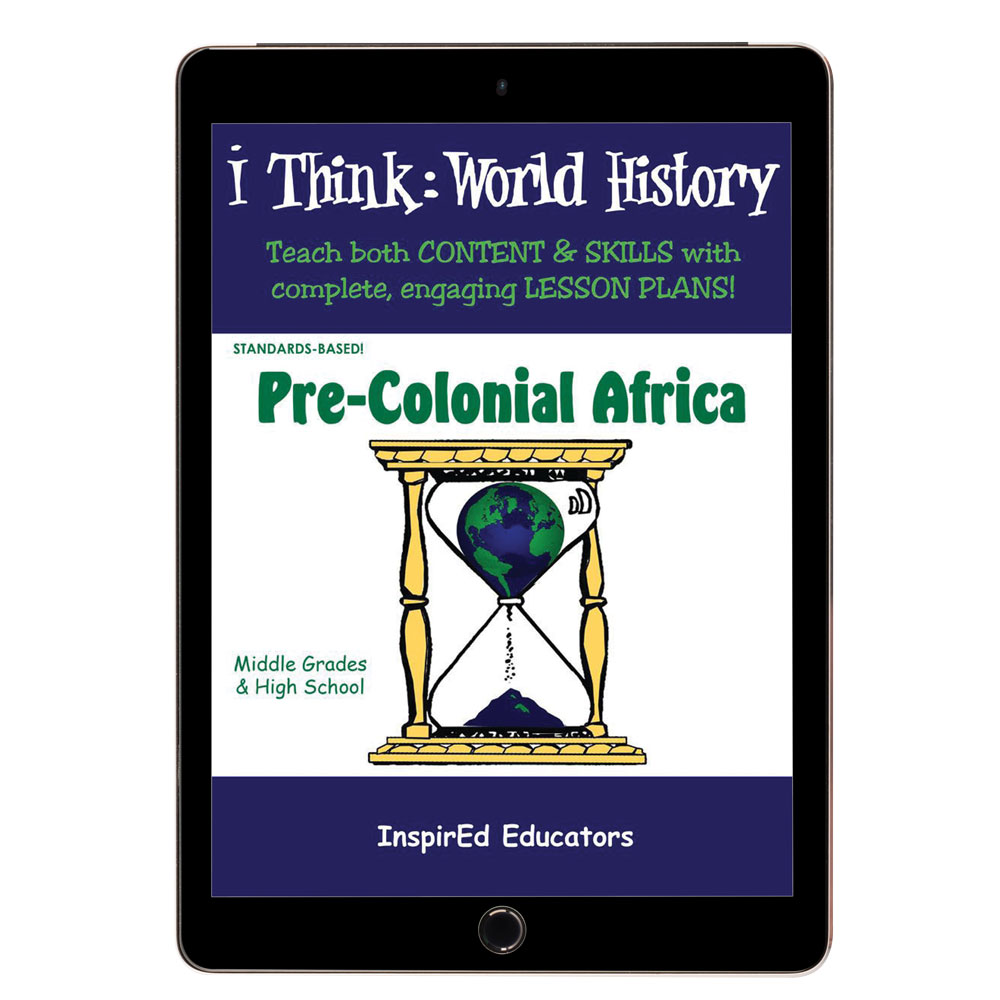 Pre-Colonial Africa Activity Book
Tons of wonderful activities and lesson plans about pre-colonial Africa, including the following topics: early humans; archaeology; Stone Ages; civilizations; Egypt; Carthage; Muslim influence; Ghana, Mali, and Songhai; East Africa; and more.
Build It Yourself: Africa Book
25 Projects to Explore the Long History and Diverse Cultures of Africa
Twenty-five projects supported with easy-to-read text, timelines, maps, images, sidebars, vocab, and web resources show students how African peoples have survived and thrived since 200,000 BCE.
Design

 

adinkra

 

stamps
Create a Dogon antelope mask
Make a

 

mancala

 

game
And more!
The Best African and Islamic Civilizations Teaching Resources Are at Teacher's Discovery
There are many more Social Studies teacher resources at Teacher's Discovery.
Subscribe to our blog and get free Social Studies resources sent to your inbox. 
---
GET FREE SHIPPING
when you use a personal credit card at teachersdiscovery.com.
Enter code "TEACHER" at checkout.
FREE SHIPPING OFFER
Use a personal credit card. Get free shipping with code: TEACHER
Enter code at checkout. Some restrictions apply.